Useful Stuff #9 – Video Superstar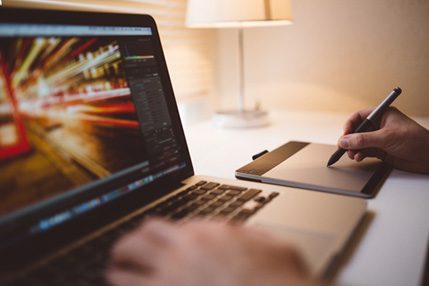 Telling a Story Through Video
While screenshots are awesome (I take hundreds a day), some things are just better explained with video.
There are many video tools out there, from your standard free Windows Movie Maker all the way up to the expensive yet feature rich Adobe Premiere Pro if you're making the next Hollywood Blockbuster.
I don't pretend to be a Hollywood editor nor will I ever be creating Discovery channel documentaries any time soon. I generally do how-to videos that are mostly tutorial based videos that explains something quickly.
It's also a neat way to capture something easily with no need to spend a whole lot of time on writing emails.
I love Screencast-o-Matic or Microsoft Expression and they are both free open source. It's a real winner every time. There is a free version with Screencast-o-Matic but I like the deluxe for a buck fifty a month.
Like the other useful stuff, I've used it for years, and it ALWAYS works with hardly any issues, so I highly recommend it.
Microsoft Expression isn't that great either because I get the sense Microsoft forgot they owned it and it limits you to 10 minutes of recording time. I only use expression because it's free and can capture more than 30 frames per second.
Filming Tricks and Tips
Think About Sound
Don't be a fool and think that the microphone that comes standard with your PC will do the trick, unless you want to really discuss static noise.
Rather invest in a nice cheap headset with a reasonable microphone that will cut out all the messy background noise and focus the recording on your voice.
Something like the Microsoft LifeChat headset will cost you about $50, but the sound is super amazing!
If you want to record your sound separately and then add it to a visual, consider using something like Audacity. It's a free open source audio recording tool with loads of web based tutorials.
If you already have a serious gaming headset, you can use that instead. The microphone on those headsets tend to be better than your more serious offerings out there.
Equipment
I beg of you, don't use your webcam unless you really want the mid-1990's quality video that nobody will appreciate or watch. You also don't have to rely on an expensive DSLR camera or video recorder either.
Any smartphone these days captures brilliant video quality, please just make sure you plug in a decent microphone if someone needs to do the talking.
Even use your GoPro or a generic variant. They all give excellent videos and you can even get wet while recording something.
Make sure to avoid those old school camcorders that your favorite uncle used to take with on family vacations.
I know some of them claim to be HD, but do a mock recording and see for yourself. If its older than 3 years, you'll want to be cautious.
Free Screen Capturing Tools And Video Editors for Those Useful Tutorial Videos
Screen recorders can be the make or break of your video and there are plenty of them around. I found iSpring free webcam to be a really honest piece of software. It records a respectable 15 frames per second and you don't need to be a rocket scientist to use it. There is also no limit on the time duration of your recording as is the case with Microsoft Expression.
If you have approximately $200 lying around, then I would recommend TechSmith Camtasia. This is an all in one video capturing and editing suite that is really simple to use and well respected. The screen capturing tool captures 30 frames per second and it adds to the quality for those software tutorial videos that needs to detail. It's also got a neat noise removal feature that works incredibly well.
For those who are on a shoestring budget like me, why not try Wondershare Filmora video editor and screen recorder. It's also super quick to learn and the screen recorder can record anything from 15-120 frames per second. It also comes with a great array of royalty free assets to liven up your video experience. It also has an impressive array of self-study material to get you up and running in no time at all.