Useful Stuff #7 – Image Resizer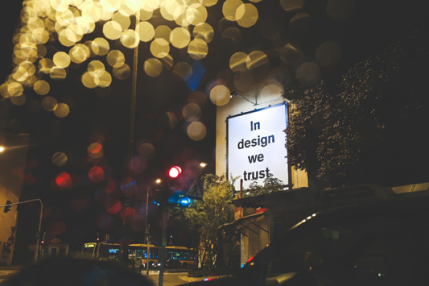 If you're one of those people that are constantly moving images around, cropping, editing, resizing but don't know where to start in Photoshop, Image Resizer for Windows is for you.
Its completely free, I've used it for maybe 10 years and it saves me heaps of time.
What Is an Image Resizer?
An Image Resizer in layman's terms it's something that helps a non-technical person like me to enlarge or reduce a picture without losing image quality. You see, not all of us are graphic designers with a budget large enough or the training necessary to equip us to use an Adobe Suite product like Photoshop.
In the past, I was absolutely useless when it came to resize an image. In my mind it involved a simple cropping or stretching, and it showed. I also thought that the only way to edit a picture was to copy and paste it into Microsoft PowerPoint and then see what you can muster.
Then one day, a dear friend that is a Graphic Designer visited me. I can't even remember what I had open on my computer but he immediate asked me why I had pictures in PowerPoint.
To cut a long story short, he had a fit when he found out how primitive my picture editing skills were and recommended the Image Resizer for Windows. It's completely free and available from the online Microsoft Store. Simply log in and download it.
What Can You Use It For?
The resizer app is a neat tool for anyone that wants to resize one or multiple images saved onto your PC. It is an updated version of the old Windows XP Image Resizer Powertoy (Albeit I have to admit I didn't even know what existed back then).
With a simple right-click on the picture, select the Resize option. It will display a dialogue box that enables you to choose what happens to your picture without the need to open another, third party image editing application. It also supports or is compatible with almost any image format imaginable.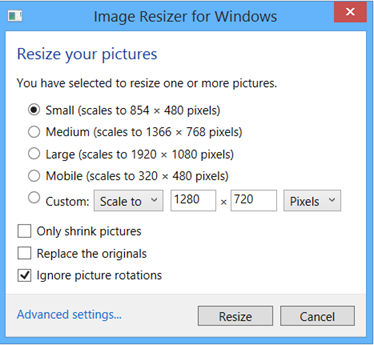 When You Need to Reduce a Picture's Size
A good example of its everyday uses could include examples of you trying to share your professional wedding pictures with friends and family on social media. Now, professional pictures would have been taken by a DSLR camera with an extremely high pixel count making it an extremely large file.
Most social media websites don't allow you to upload pictures that are larger than 3-5 megabytes. So, without compromising the image integrity, simply select the Small-scale option and see how this will reduce the size of the image without messing with the quality.
The above solution is also helpful when you need to email pictures to someone and you are working with limited bandwidth.
When You Need to Enlarge a Picture's Size
The opposite can also be true when you want to enlarge a picture to print or include in a collage or something. So instead of stretching it the way I mentioned earlier, simply choose the large or custom ranges as shown in the dialogue box until you get it to the size you had in mind.
Other Third-Party Tools to Also Consider
Depending on what it is you need it for, the above tool will be more than sufficient, but I would not be doing this post any justice if I didn't tell you about the other tools you can also have a look at. I found this cool site from Windows Report that gives you a nice overview of alternative image resize applications.
Here is my view on them:
A well respected open source photo editing tool. It has a very well diversified following so you will never struggle to find a YouTube video to help you do a variety of things. It isn't intuitive so be sure to watch a lot of videos to get started.
This is the Rolls Royce of photo editing software, and it's evident in the price. If you can afford it and you are able to upskill on using it then this is the ultimate for you.
Perhaps not the most exciting offering here, but for the sake of variety I had to tell you about IrfanView. Often mistaken as a mere photo viewing tool, it actually has a list of handy features you can use to edit or enhance your pictures. This isn't my personal choice, but there are people that swear by it.