Useful Stuff #4 – Better, Faster Screenshots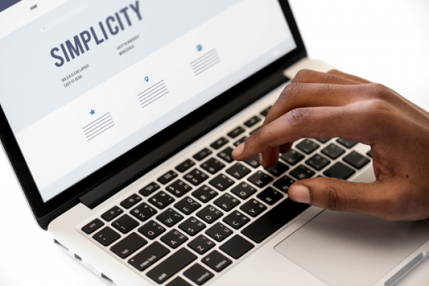 Who takes screenshots? Me! Me! Me!
Is There Really a Need to Talk About Screenshots?
In short, yes there is. Now without giving my age away, let's say I've moved on from the days where a screenshot was taken by pressing the function key and pressing PrtScn (Print Screen) on my keyboard.
As time moved on, so have our needs for quick and agile screen capturing tools that are easy to use and responsive. I'm a curious creature and I went and looked to see if my current screen shot taker was still the best. Let's see.
What I Like About Greenshot
Since I started using Greenshot, it has turned out to be such a life saver. In my line of work, I reckon it saves me 30 minutes a day. If you had to rack that up with 9 hours a day, times 20 working days a month and then times a respectable 45 weeks a year it comes to an astounding amount of time saved.
For a knowledge worker like me, time is money. Time spent on trivial things like battling to edit a simple image can mean having to say no to work and earning less than what I could have.
Greenshot is a free Open Source screen taking application (yes, it's completely free and you don't even have to register to get access to the install set). I must make mention that it's only free for us mere mortals that use a Microsoft Windows PC. Our more prestigious MacBook users will have to fork out a buck or two to enjoy the benefits of Greenshot. Shame, life's tough if you want to be unique (Lol).
As mentioned before, tools like Greenshot replaces your Print Screen button. No more copy and paste into Microsoft Word, PowerPoint or Paint and then having to battle with the cropping and then saving only to go back to your emails and attach it before it can be sent.
Simply hit the Print Screen button on your keyboard, get a menu with all the options you need. Below is a step-by-step process and picture illustration to show you how easy this tool really it.
The first step is to hit the Print Screen button on your keyboard to launch an interface that looks like a magnifier pointer you would use when looking through a scope lens while doing some target practice with your favorite paintball gun.
You will make the selection of which area on the screen you want to take a screen grab of. In this instance I only wanted to take a screenshot that captured a partial image, so I clicked, dragged and released my left click pointer on my computer mouse
This launches a menu that gives you all the options you need. The ultra cool thing was that I was able to take a screenshot over the screen shot just so that I could show you how neat the menu is. Think about it, it even allows you to take a screenshot of a screen shot.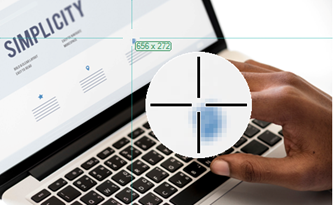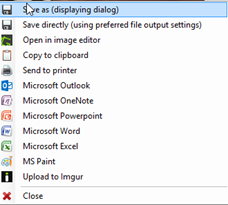 If you're like me, I work on three screens. Greenshot comfortably falls in line with that. The magnum scope tool allows you to be specific as to which screen you would like to take a screenshot in. Yes, it just keeps getting better and I ask you to excuse my bias but it works really well for me.
Is There anything Else Apart from Greenshot?
Now to be fair, I have to try and be more objective. It wouldn't be good form to not mention alternatives. Besides, this was the whole point; I wanted to see if Greenshot was still supreme. To my delight it is, but the alternatives out there are not bad at all. They include some of the following:
This is also a free screen capturing tool for Windows computers. It's very capable and it seems to have a respectable following, although the look and feel of its menu looks like one level above DOS coding. Its menus are also a bit too much for me. I am sure it works perfectly well, but the minute I have to squint and figure something out you lost me. I feel it needs to be intuitive and quick.
FastStone Capturing. Not bad at all. It takes screenshots quickly and easily. Its menu interface is simple and weirdly enough familiar. Not a bad alternative.
Snipping Tool. This would be my second favorite apart from Greenshot. It's virtually the same user experience. So if you have something against Greenshot (Not that I can imagine why), then this is a great alternative.
In the interest of keeping this short and sweet, let me say there are dozens of other options out there, with more features and possibly even the ability to make you a cappuccino (lol). My advice is that you should always see for yourself and choose something that works for you. Try it out and if it doesn't work for you, then move on to the next.
What I was trying to do with this article was to give you a perspective on the simple screen capturing tools for people that can't be bothered by high end, feature rich tools. Using Greenshot has really added value to my line of work and I hope it helps you as much as it has helped me.
My life is about screenshots, they allow me to explain what I'm looking at without having to write words. We all know that saying "a picture paints a thousand words" don't we?
Greenshot is life changing.
I reckon it saves me 30 minutes a day. That is circa twenty grand a year in billable time!
Greenshot is Open Source (that means its free) for windows, but our lovely friends over at Apple love to make a cut so Mac users will have to pay a buck or two. Hardly quibble money.
The best feature of Greenshot is that it replaces your Print Screen button. No more fucking about with copy and paste into word, then saving and attaching files to emails. Hit the Print Screen button, get a menu with all the options you need, Copy included, then paste when you need it to go (like an email)
PLUS by default it only takes a screenshot of the stuff you want it to, not your 3 screen setup like windows default does.
Ammaaazing. And free!!!