How I Made Sales #10 – Learnt how to pitch properly. It's a skill.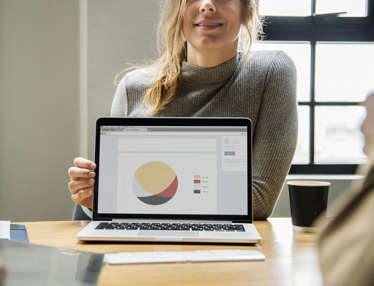 Setting the Tone
We all do sales pitches and presentations to promote our business. It is vital not to only look the part physically and emotionally but also look the part presentation wise.
It is imperative to align the look and feel 100%. You need to align your look and feel to the audience that you will be meeting but be mindful not to under estimate the audience. You also need to ensure you know who you are presenting to like Exec's, Managers, investors, etc.
Not to create a divide, but sometimes the meeting room will be a mix between managers and Exec's but your presentation will differ between the various levels of command when they start engaging you during your presentation. Your Exec's will be high level, costs and outcomes and your managers will be more operational, the how, when and why conversations.
Know Your Story
It is imperative to ensure that you know what you product is about and listen to the questions asked as you will find yourself in an awkward position answering off topic or missing the point. You need to ensure that you answer all possible questions or concerns as far as possible during the presentation / sales pitch.
If I may use the example of a famous actor that was interviewed a view years ago about Nelson Mandela. He attended a function in the USA for the Nelson Mandela foundation. When he was interviewed and asked what he admires the most about Nelson Mandela, the actor responded saying that he is a fantastic athlete where in actual fact Nelson Mandela was a Political freedom fighter in South Africa.
Once again, I come back to the point of know your topic off your heart. You should and must be able to speak without hesitation about the product or your business. You must prepare yourself, know your subject and be able to answer any and every question and not be caught off guard like the famous actor mentioned above.
Time Is of the Essence
Time is of the essence because it works for you and against you. You must not deviate from the topic or the point and not engage in chatter about 'once upon a time' or 'many years ago' topics. When you are on a sales pitch you need to stick to the point and provide as much information as possible in a short space of time.
People are not interested in stories and facts about other clients, or their experiences with your business or products. Unless they can relate. They want to know what product you can offer that is different, authentic and how it will fit their requirements. Don't get involved in the client's politics as well, as they will often air dirty laundry in front of you. Simply state your empathy and re-emphasise your willingness to address it through what you have to say.
Your sales pitch should be focused, informative, short and interactive where possible. Remember, time is money and once time is lost, money is lost… there is no making up for it. Time wasted can also lead to a loss of trust in what else you might be able to add to the business. The less time you waste on a sales pitch the more time there is for you and your clients to make money.
Getting the message across
By aligning yourself and your sales pitch, you will get the message across much faster. I am not suggesting that if you own a mechanical Engineering business that you and your presentation should look like an engineer of some sort.
You do however need to keep it professional, yet relevant.
You need to get the message across that you are a professional dealing with professionals and that your message will be fit for purpose. You need to know about your clients business, their strategy and align your sales pitch to your clients business.
To sell a delivery vehicle to a fast food chain, you need to be able to provide information around their needs and how you could accommodate their requirements and solve their problem. Hence it is of vital importance to ensure that your sales pitch is designed around the client you are meeting.
Help them understand how you can add value and list specific examples you know will help them make an informed decision. Don't share example of other clients that have no bearing on what it is they do and the problems they need to solve by buying your product.
If you present to a big corporate, your sales pitch needs to be designed around the corporate company, their corporate language and culture. Then you bring in the value you can add. You should also dress the part and try to assimilate to their culture. Keep to the information as was required and answer the questions in just the same manner.
I have learned that if I follow the above, I have their attention from the word go and I am serious about servicing their needs. I will also get the message across that I am not here to be their best friend but here to provide a professional, honest and reliable business relationship as I take their business serious.