Advise That Did Nothing #2 – Not Getting the Right Company Structure. I Was Sued :(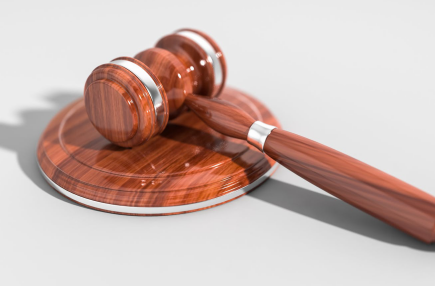 I'm sure you've heard the expression, "fail to plan, plan to fail."? Well, I failed to plan for a few things in my business initially, and sure enough got my fingers burnt… a couple of times.
When I started out I thought to myself, "I'm smart, I'm going to play it by ear and see how things go, I've got this!" Little did I know what a huge mistake that was.
After my whole 'ordeal', I couldn't help but think of something my mother always used to say; "we pay expensive school-fees in life" and boy was she right! (Always listen to your mother people, she definitely knows best!)
So, let's get right into it.
If you are planning to start your own business, no matter how big or small, other than a well thought out and constructed business plan, an accurate and well put together (with some added legal advice from a trusted lawyer) company structure is vital.
Not only for your business' profit and sustainability, but also to prevent what happened to me, from happening to you… you guessed it, I was sued.
If you're anything like me, I believe in honesty, I take people at their word, to me, your word is your honor. Unfortunately, I had to learn the hard way, that in business, this is not always the case.
After a verbal 'gentleman's agreement' was reached regarding a service to a customer, the customer sued me for not delivering on what was promised, even though myself and my team had provided every single thing we had originally discussed with the client.
But because we did not provide a written quotation and service agreement and did not have the correct company structures in place, I had no leg to stand on in court and no way of protecting myself or my business.
But I managed to turn my frown upside down by doing a bit of research on company structures after the fact and here's a bit of what I found.
Unbeknownst to some, in Australia there are 3 main legal company structures.
I'm going to give you the clef notes on these to help you make a more educated decision on how to assign your business the correct title.
According to the Department of Industry, Innovation and Science of Australia, they explain the 2 of the main company structures as follows:
The Sole Trader
"A sole trader business structure is a person trading as the individual legally responsible for all aspects of the business. This includes any debts and losses, which can't be shared with others. This is the simplest, and relatively inexpensive business structure that you can choose when starting a business in Australia. As a sole trader, you'll generally make all the decisions about starting and running your business, although you can employ people to help you."
The Pros of a sole trader
It's very easy to set up and operate.
You have total control of all aspects of the business including assets and business choices.
It's cheap to set up.
Requires little paperwork.
You can hire employees. If you choose to do so, research the obligations you'll be responsible for on the link I provide at the end of this article.
You are able to file taxes on your individual tax number.
You don't need a business bank account, you can use your personal account. Make sure you keep financial records for a minimum of 5 years.
You get a cut of the profits. You are not an employee, so you get to pay yourself.
If you don't have any employees you save on payroll tax, insurances and superannuation unless you choose to contribute for yourself.
Changing your company structure or closing your business is very simple.
The Cons of a sole trader
Liability is unlimited. If you get sued your personal funds, investments, savings and other assets are at risk. In worst cases your assets can be seized to recover debt and legal costs.
The payment you get as owner cannot be offset as wages for tax purposes.
Profits and losses can not be split between involved parties or family.
You are fully responsible to pay all taxes on income earned and profits made.
Your personal assets and additional income earned from investments, properties and the like can be used as collateral towards any losses your business incurs.
The Partnership
"A partnership is a business structure that involves a number of people who carry on a business together. You may choose a partnership over a sole trader structure for example, if you'll be jointly running the business with another person or a number of people (up to 20). There are two types of partnerships – general and limited. Partnerships are governed by the relevant law depending on your state or territory"
The Pros of a Partnership
It's cheap and easy.
Taxes are paid on the share of the net partnership each partner receives and not on individual income.
You are not seen as an employee.
Each partner is accountable for his or her own superannuation arrangements.
The Cons of a Partnership
You need a separate tax number.
Both you and your partners are responsible to cover any debts and losses.
You do not have total control, you share all control with your partners.
You must file a yearly partnerships tax return.
If your annual income is $75 000 and over you are responsible for GST.
The PTY Ltd.
According to Wikipedia a Pty Ltd. company in Australia is explained as follows:
"A proprietary company is a form of privately held company in Australia that is either limited or unlimited. However, unlike a public company there are, depending on jurisdiction, restrictions on what it can and cannot do.

There are 2 types of Pty Ltd. companies, a "large proprietary" or "small proprietary". The differences here relate to issues such as operating revenue, consolidated gross assets, and the number of employed persons.

Large proprietary companies are required to appoint an auditor and lodge appropriate financial statements with the Australian Securities and Investments Commission (ASIC)."
The Pros of a PTY Ltd
Company structure that has 1-50 shareholders or members.
Shareholder liability is limited to the value of their individual shares.
The Cons of a PTY Ltd
May not have more than 50 members or shareholders.
May not engage in fundraising.
You may not be able to offer shares to the public.
More structures to consider (that I won't go into too much detail today) are the public limited company (Ltd) and the Unlimited Proprietary company (Pty) with a share capital. Though some of the requirements are the same there are some slight differences that you can check out here.
So, you can see how important it is to get informed before you make a decision on how to structure your business. There are many ways to get great advice and support before you assign your business structure from accountants, advisers, solicitors, tribunals and so on.
As a rule, remember to check on the insurances, occupational health and safety rules for your industry, workers compensation and superannuation you may need.
Check out the official government website for more information.